Published November 27, 2017
•
Updated June 21, 2022
Karl Gerich No.22: "Rouennais"
Karl Gerich's hand-made design No.22: "Rouennais", Victoria P.C.C, Bath (UK), 1990.
Karl Gerich's design No.22, "Rouennais", was published under the Victoria P.C.C. name in 1990, although the plates had been made a few years earlier. It is based on what is probably the first Rouen pattern, details of which survived into the Liège pattern until c.1900. The kings have crowned indices. All cards are double-ended, including the joker (right) who holds a diagonal staff.
The four aces have different images of a man wearing a jelly-bean hat and an Eastern girl with shawl.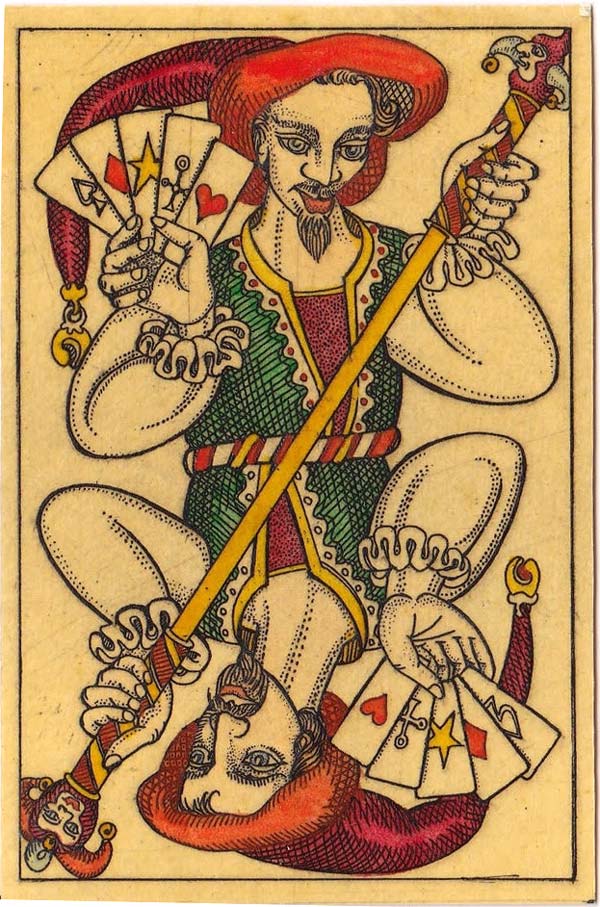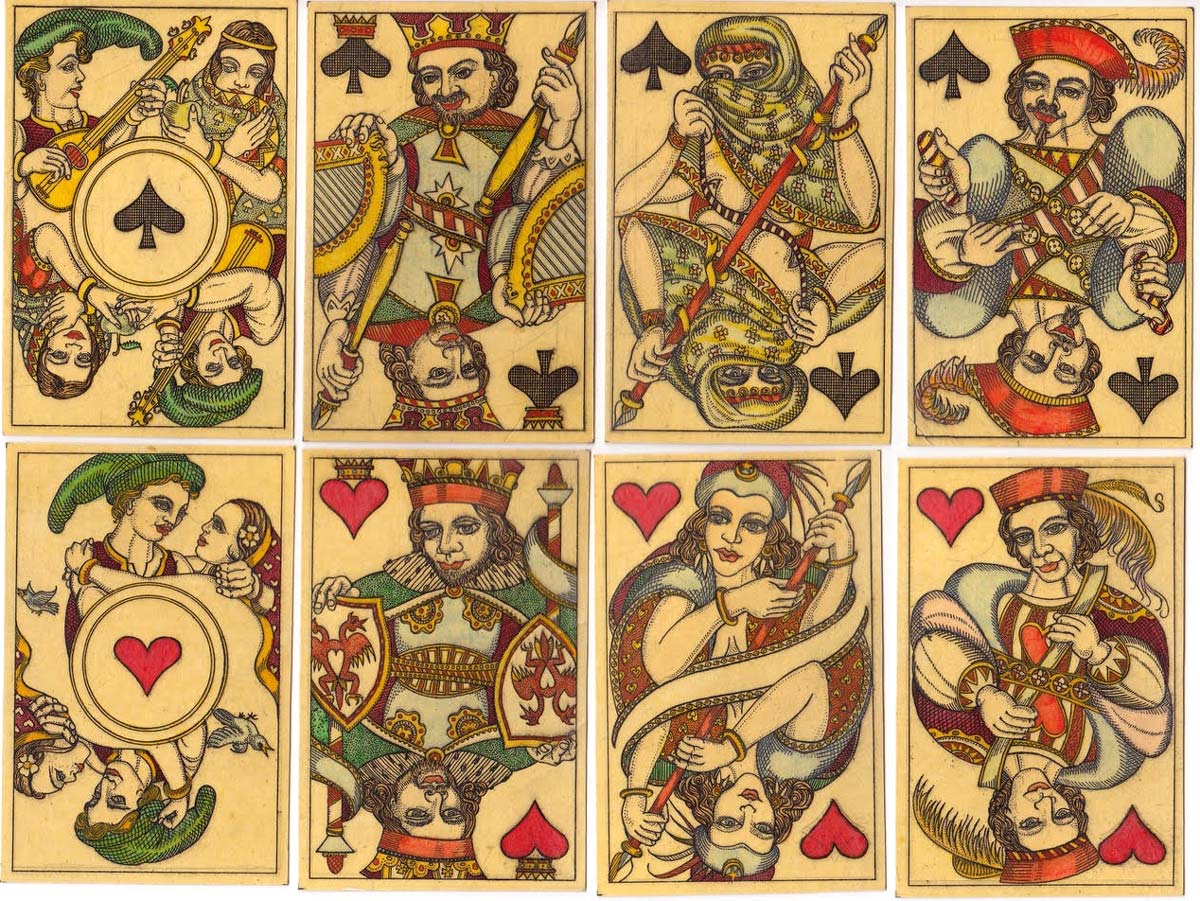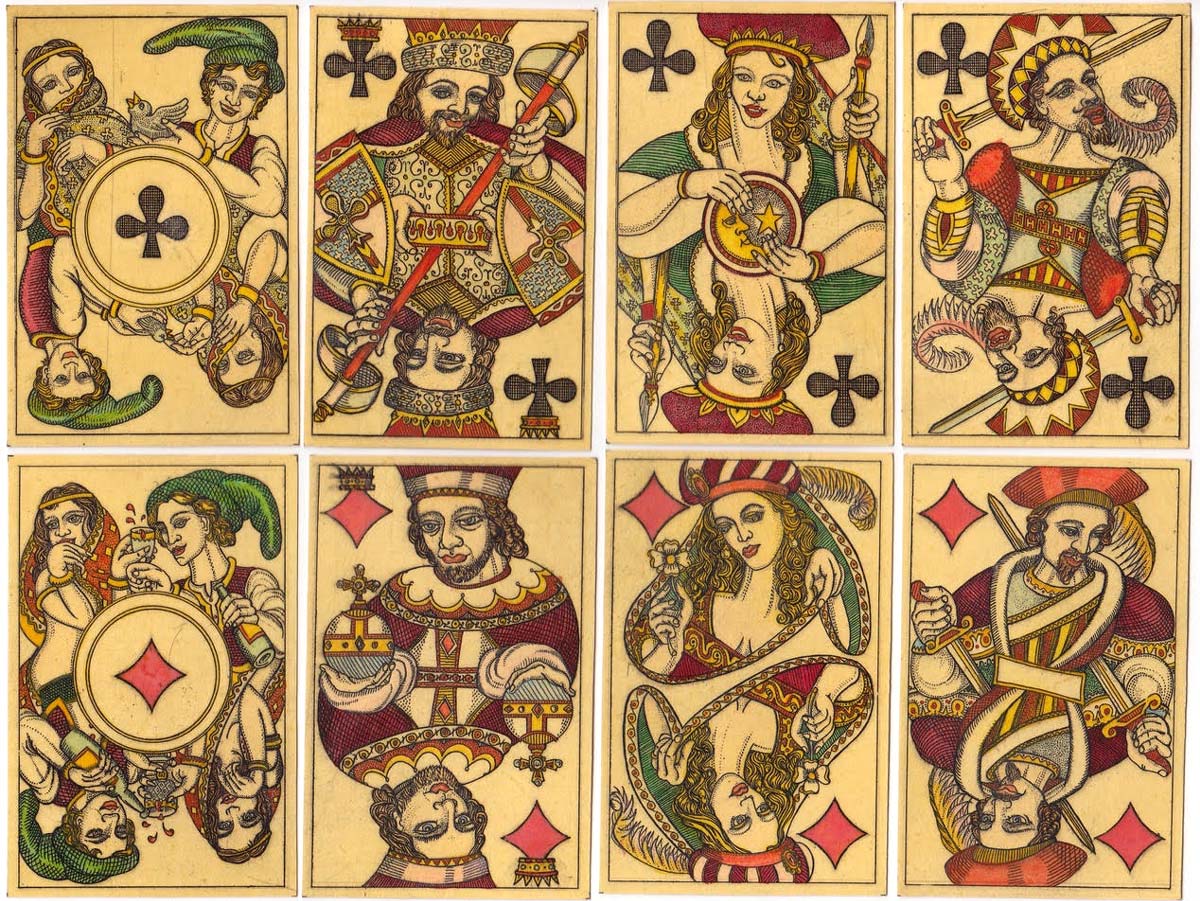 ---
Karl produced his packs by hand and slight variations in the colouring may be found in different versions of the same pack. For example, note the different colour for the diamond suit symbol as well as differences in the colours of the clothing. On occasion, the subsequent printings were on slightly larger card, so you can really see differences with the box being somewhat larger.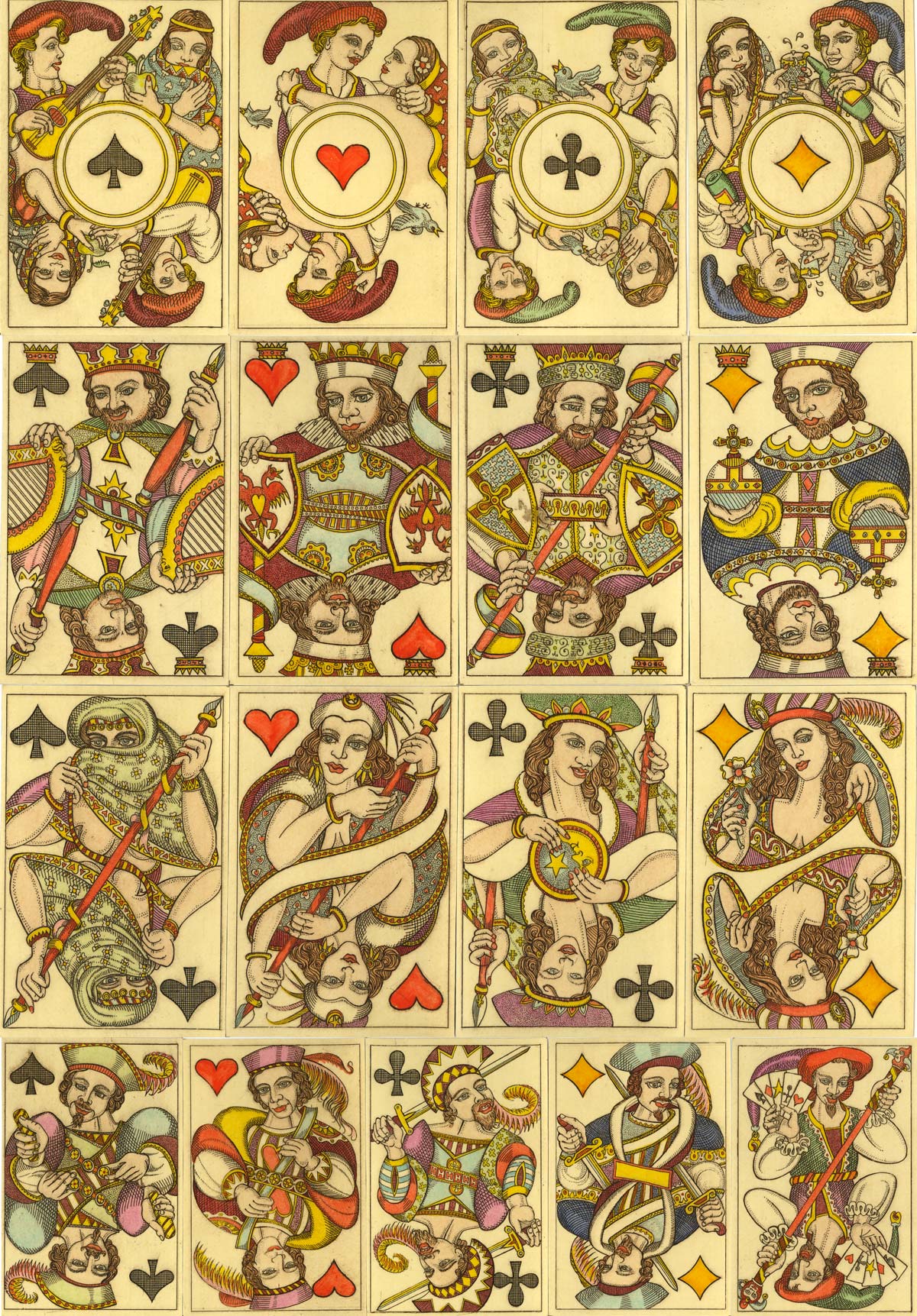 References and credits