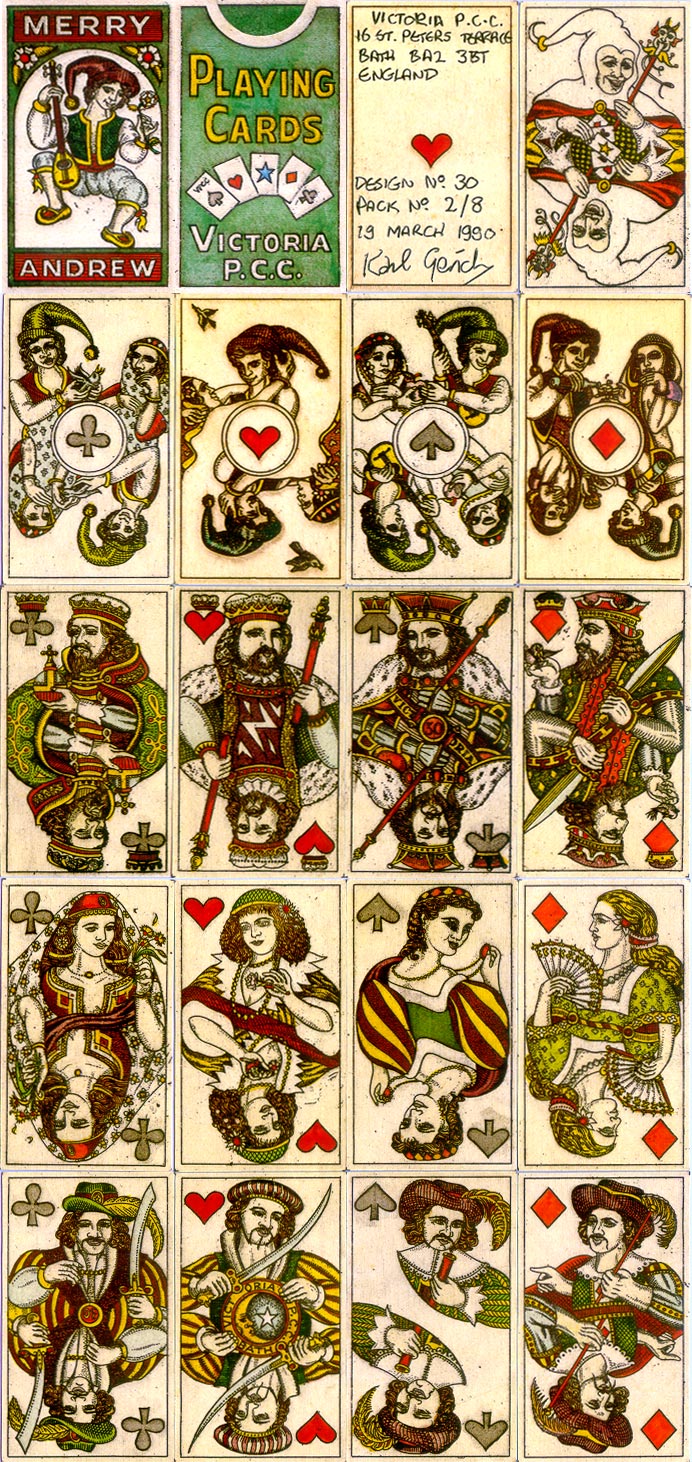 Karl Gerich No.30: "Merry Andrew"
Karl Gerich's "Merry Andrew" is a small format patience pack. First published in 1989 while Karl was trading as "Victoria P.C.C.", the deck features double-ended courts which are elaborately dressed, and a double-ended Jester-joker.
The pack is inspired in part by a Piatnik patience pack c.1940 and also by a Yugoslav pack by Grafika Zrenjanin c.1950. There are two Aces to each suit; one plain and the other with figures of a young woman and man, presumably Merry Andrew and his girl-friend.
The earliest packs, in an edition of about twenty-four, came in a printed and hand coloured box on which "Merry Andrew" is shown as a dancing musician. Images courtesy Barney Townshend.
References:
Copyright: