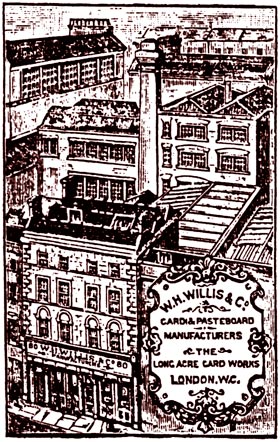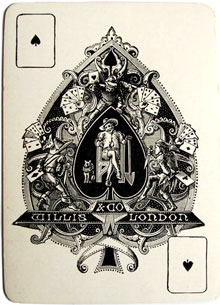 W. H. Willis & Co
c.1869 - 1892
a brief history...
Willis & Company was formed in 1869, having been preceded by Charles Steer at the same address (80 Long Acre, London), who also manufactured playing cards during the 1850s and 60s. Sample books and price lists began appearing in 1870 offering a wide range of cards of different qualities, prices, designs and style, including Improved Ivory cards, rules booklets and Self-Scoring Cribbage and Bézique Markers.
Willis playing cards were all of the double-ended courts variety, although early packs had one-way numeral cards. The court cards are in a decorative style. Willis & Co. also followed the trend in round corners and indices once these became preferred by card players. The designer/engraver Harrison Weir produced back designs for Willis & Co. The quaint Ace of Spades shows many similarities with the newly-designed Goodall Ace and may have been by the same artist (Cruikshank). There are no known Willis Jokers.
Standard Playing Cards
W. H. Willis & Co's range of standard playing cards included various qualities, such as: Court Moguls, Moguls, Oriental Moguls, Double Moguls, etc., Harrys, Gold Harrys, Third Harrys, etc., Highlanders, Best Highlanders, and so on.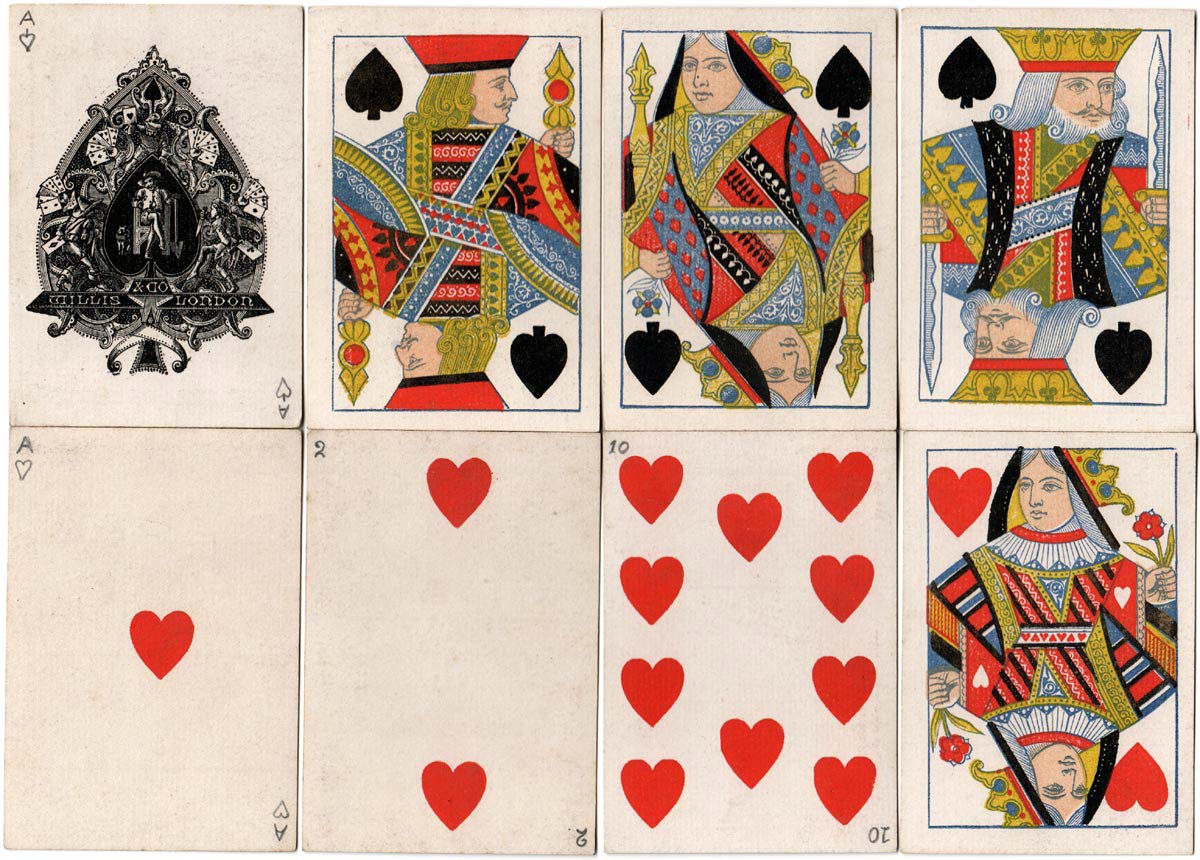 Triplicates

W. H. Willis & Co back designs


The business continued to expand during the 1870s and early 1880s and won prize medals at International Exhibitions. Then the playing card interests were wound down and sold off in 1887. Subsequent efforts to re-start the firm's playing card production appear to have been in vain, although Willis & Co continued to operate as cardboard makers until around 1893. Willis & Co printed the delightful Political Pack shown below in 1886.
Deakin's Political Playing Cards
The wholesale stationers Deakin & Company, of 45 Eastcheap, London EC saw the opportunity to publish a political pack with caricatures of political figures relating to the Irish Home Rule movement which was a contentious issue of the day. The packs were printed in three editions by Willis and Co., and the first edition in 1886 sold 60,000 packs in three months. In subsequent editions details on some cards were modified.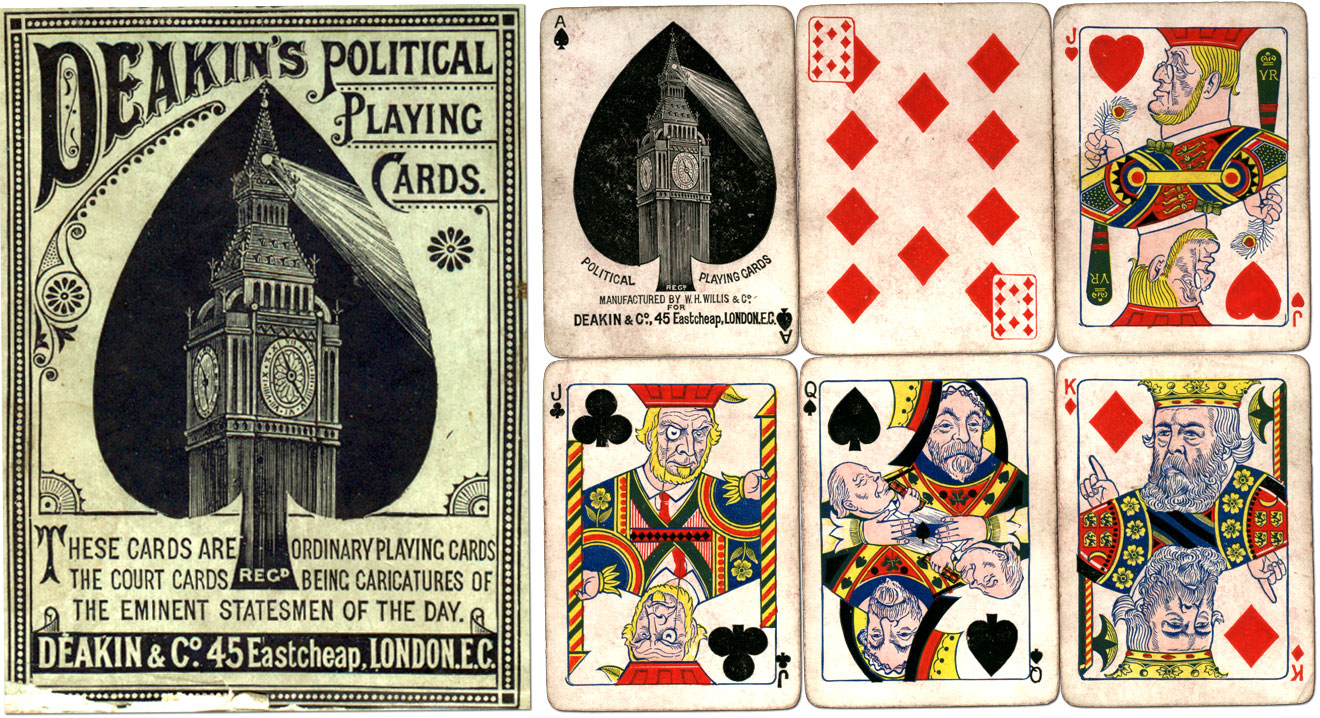 ---