John Llewellyn, playing card manufacturer, London, 1778-1785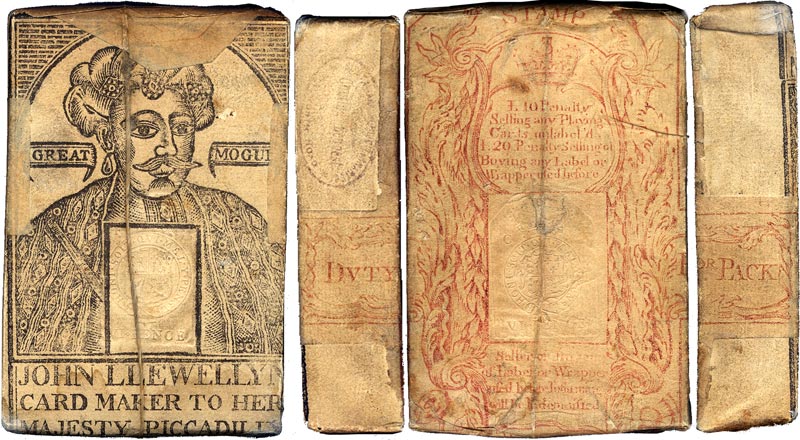 ohn Llewellyn was a playing card manufacturer active between the years 1778-1785. During this period he traded at No. 25 Piccadilly, London. The image above shows an unopened pack of Great Mogul playing cards, in it's original wrapper, still bound with the string and showing the embossed tax stamps. 'Her majesty' would have been Queen Charlotte, wife of George III. It is not known whether John Llewellyn was a Welshman, or a descendant of a Welsh family who had moved away, but it seems likely. His name is not in the list of liverymen of The Worshipful Company of Makers of Playing Cards nor does it appear in British Library records. Little is known about him.
Hall took over the address (and the business?) in 1785.