Lombardy (or Milanesi) pattern
The origins of the Lombardy pattern, also referred to as Milanesi, probably lie in the early 19th century when it was a full-length design. Nowadays it is invariably double-ended. This pattern is also known in Ticinese in Italian speaking Switzerland which, until 1803, was part of the Duchy of Milan. The cards are French-suited, elongated and narrow, and their design is reminiscent of several used in eighteenth century south and south-eastern France (i.e. Provence and Lyons patterns which are now obsolete).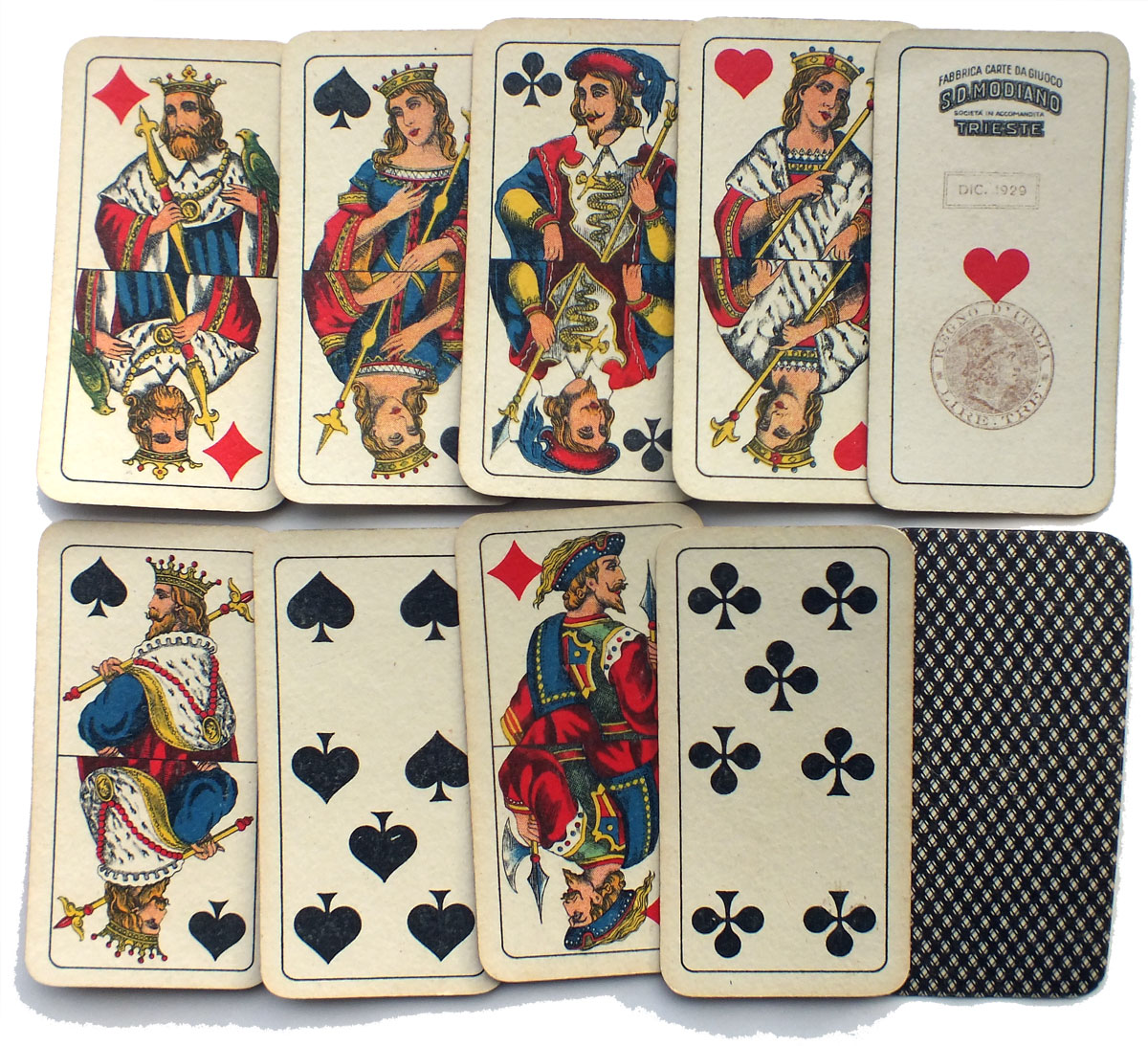 The pack has never had indices. The example shown below is from an uncut sheet by Edoardo Pignalosa, c.1952.