Published March 10, 2011
Updated May 16, 2022
Secondary Uses
The unprinted backs of playing cards have led people to use them for secondary purposes such as memorandum slips, bibliographic index cards, for declarations of love, rendezvous notes, emergency money, visiting cards and so on.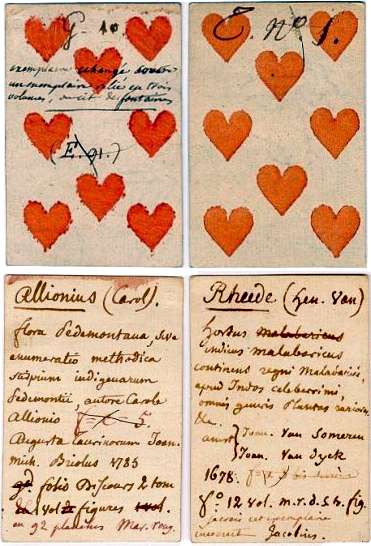 Secondary Uses of Playing Cards
Since their first appearance as printed artefacts, surplus or defective proof sheets of playing cards were re-used as stiffening material inside book covers. Some of the earliest playing cards have survived in this manner, having been discovered when the book cover needed repair. Sixteenth century miniatures were usually painted in body colour on playing cards or on vellum. More recently, the unprinted backs of playing cards have led people to use them for secondary purposes such as memorandum slips, bibliographic index cards, for declarations of love, rendezvous notes, credit notes, pass slips or emergency money►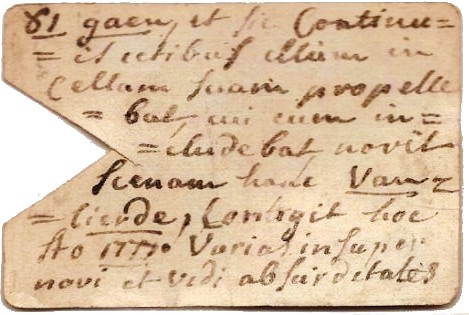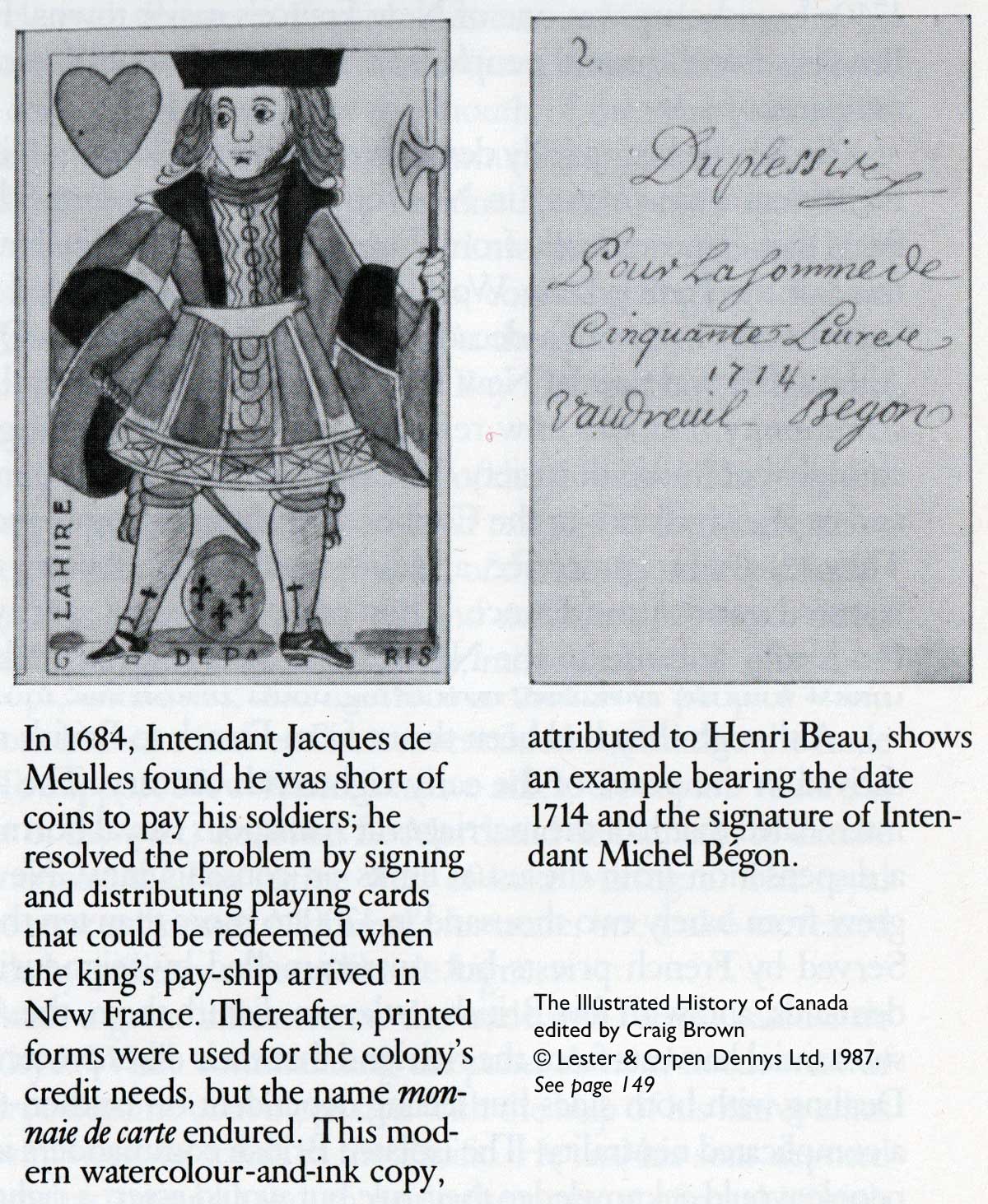 When the French in Canada were short of gold coins, they used the backs of playing cards as emergency money. Even such things as the tallying of compulsory labour were marked on playing cards. Some card backs have been found containing miniature oil paintings, or hand-drawn musical notes in some cases amounting to several vocal parts divided between several cards.
In the eighteenth century Voltaire, having unsuccessfully called on an absent friend, 'sur une carte à jouer très sale' wrote crossly: 'M. de Voltaire est venu quatre fois'. Because playing cards could be conveniently carried upon the person, and did not crumple like ordinary notepaper, they were found to be handy for jotting down messages, a necessary improvement on the garbled verbal messages of illiterate eighteenth century servants.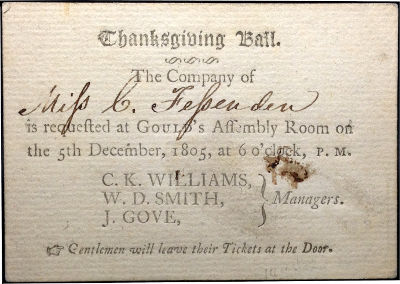 In 1749 a playing card was used as an invitation to a ball, and in 1765 playing cards were used as admission cards to the classes at the University of Pennsylvania.
According to Gejus van Diggele, secondary use is "a single playing card (or a few cards) that were produced to play games have been used for other purposes. These cards may be cut, trimmed, torn, folded, pinned, glued or pasted. On one or both sides there might be additional manuscript or printed text, drawings, paintings, doodles, musical notations or any other alteration of the original card."
Six of Hearts: "Grace's Card". Baron Grace of Courtstown, in 1689, raised a regiment of foot and troop of horse for James II, at his own expense. When fighting for the King, he rejected an ultimatum from the enemy written on the Six of Hearts.
Ace of Clubs: It was on this card that Oliver Goldsmith inscribed an IOU to Sir Joshua Reynolds, intimating at the same time that this particular suitmark resembled nothing so much as the sign of a pawnbroker.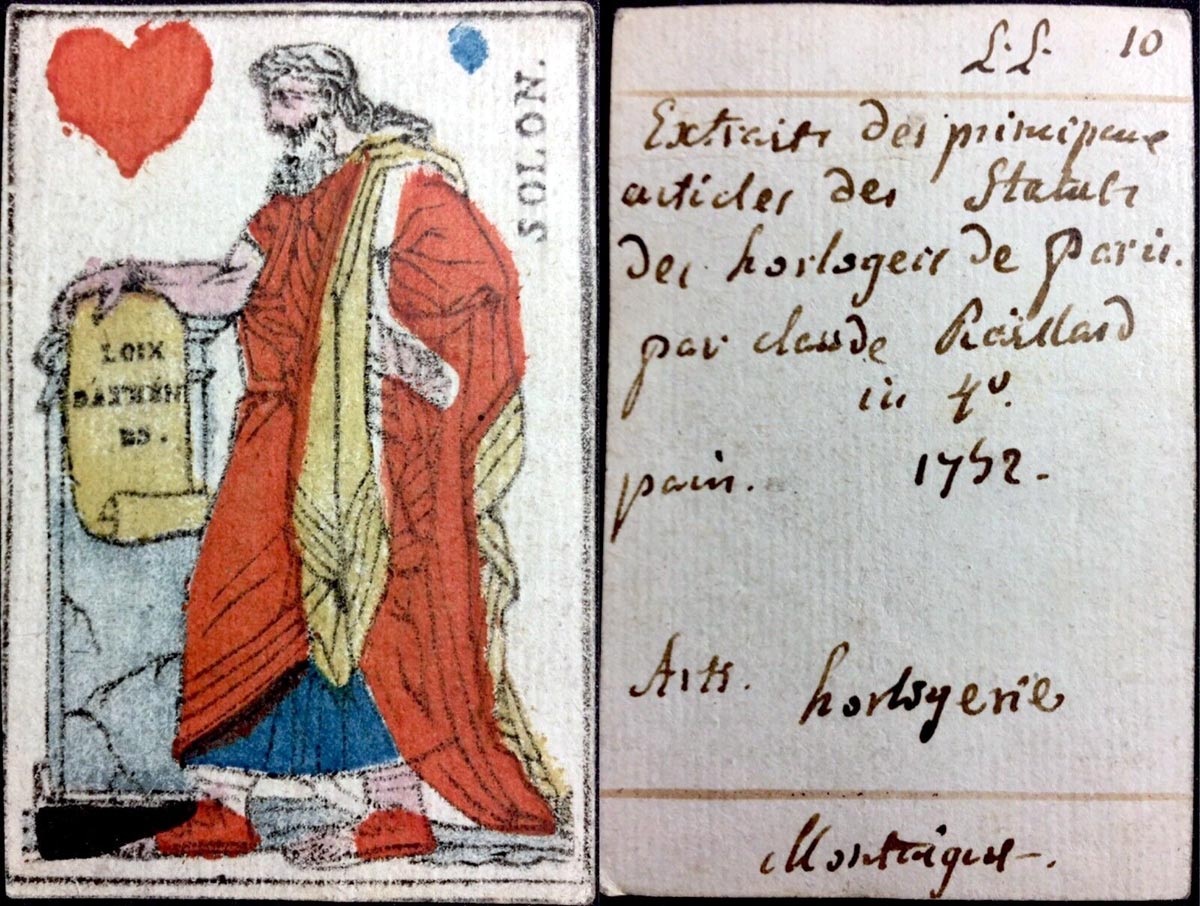 ---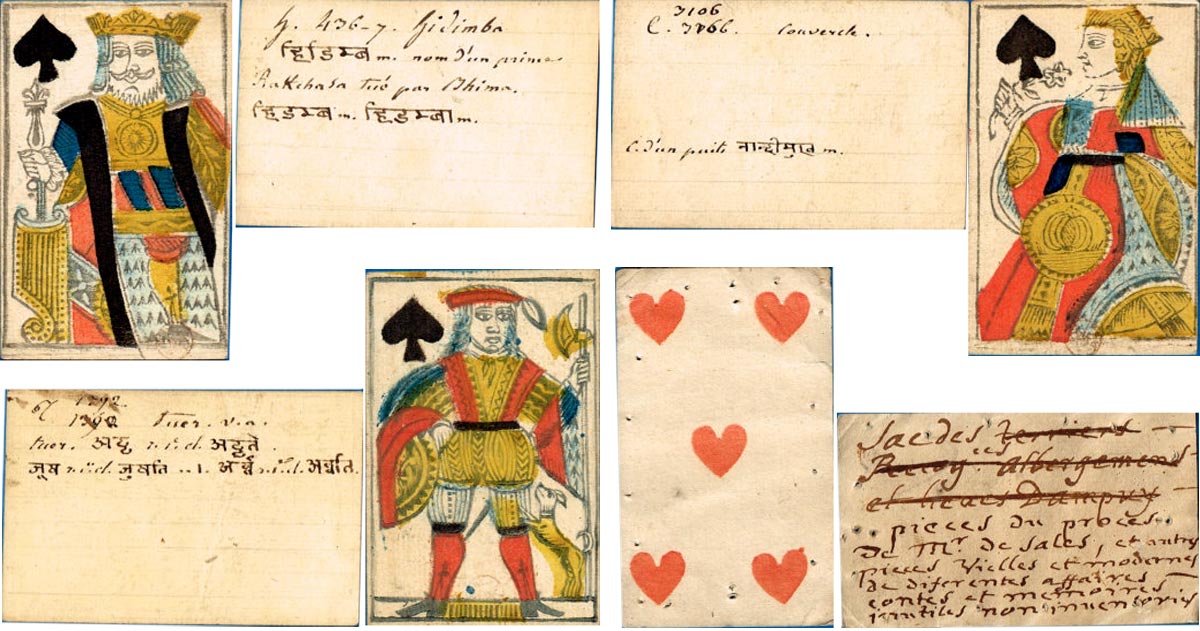 The link between the history of visiting cards and the secondary use of playing cards was exploited by Thomas de la Rue (see below). Other secondary uses of playing cards include bookmarks, stiffening material, transformation cards, and of course, a vehicle for fortune-telling, conjuring, taxation, education or political satire as well as advertising. (See another example here). During the 20th century advertising moved over from the backs of cards to the fronts so that we often find a King, Queen or Jack offering a drink or a cigarette →.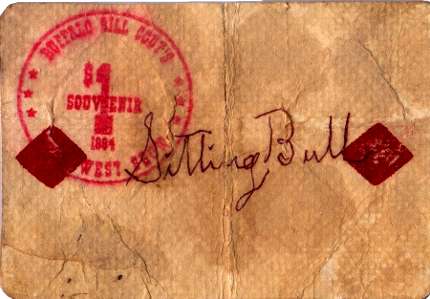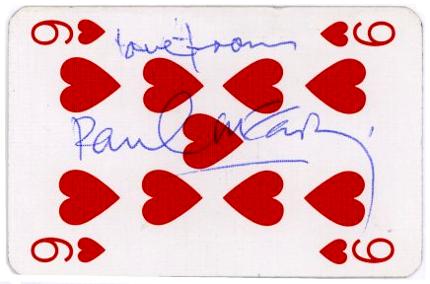 The Invention of the Visiting Card
One of Thomas de la Rue's successful innovations to his playing card manufacturing enterprise was visiting cards. Thomas reduced the size of the cards, thereby rendering them more portable. He also used his enamelled playing-card paper which bent less easily than the flimsier, pre-De la Rue cards. Apart from inventing the modern English playing card Thomas could also be called 'the father of the English visiting card', or as Chambers' called it, 'the enamelled calling-card'.
Member since February 01, 1996
View Articles
Curator and editor of the World of Playing Cards since 1996.