Published July 07, 2013
•
Updated November 07, 2023
Karl Gerich no.23: "Beautiful Bath"
Beautiful Bath is a hand-made pack by Karl Gerich which was published in 1996.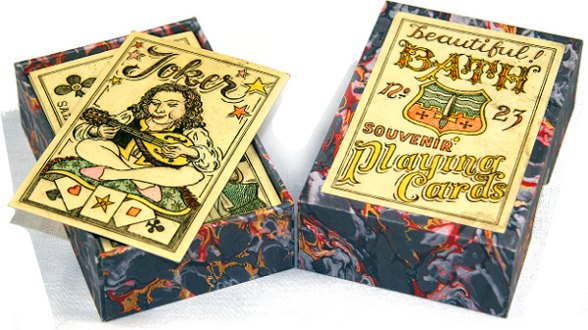 Beautiful Bath is a 52-card pack which was published in 1996 in an edition of about 30 packs, some with a joker and others not. Each card depictss some part of the story of the city of Bath.
The French-suited pip cards have been treated like German-suited cards in that the pips are placed in the upper two thirds of the card with the lower third being used to illustrate some feature of Bath. Gerich has been systematic in his approach in that the diamonds show churches and chapels, the clubs parks and open spaces, the spades building and streets while the hearts show bridges and water features. The court cards show three-quarter length portraits of people, whether real or mythical, who have featured in Bath's history.
All of the cards have been etched and delicately hand-painted. The backs are decorated with Florentine patterned paper. Each card measures 60mm x 93 mm. The pack was offered in two variations with different thicknesses of paper and different styles of box.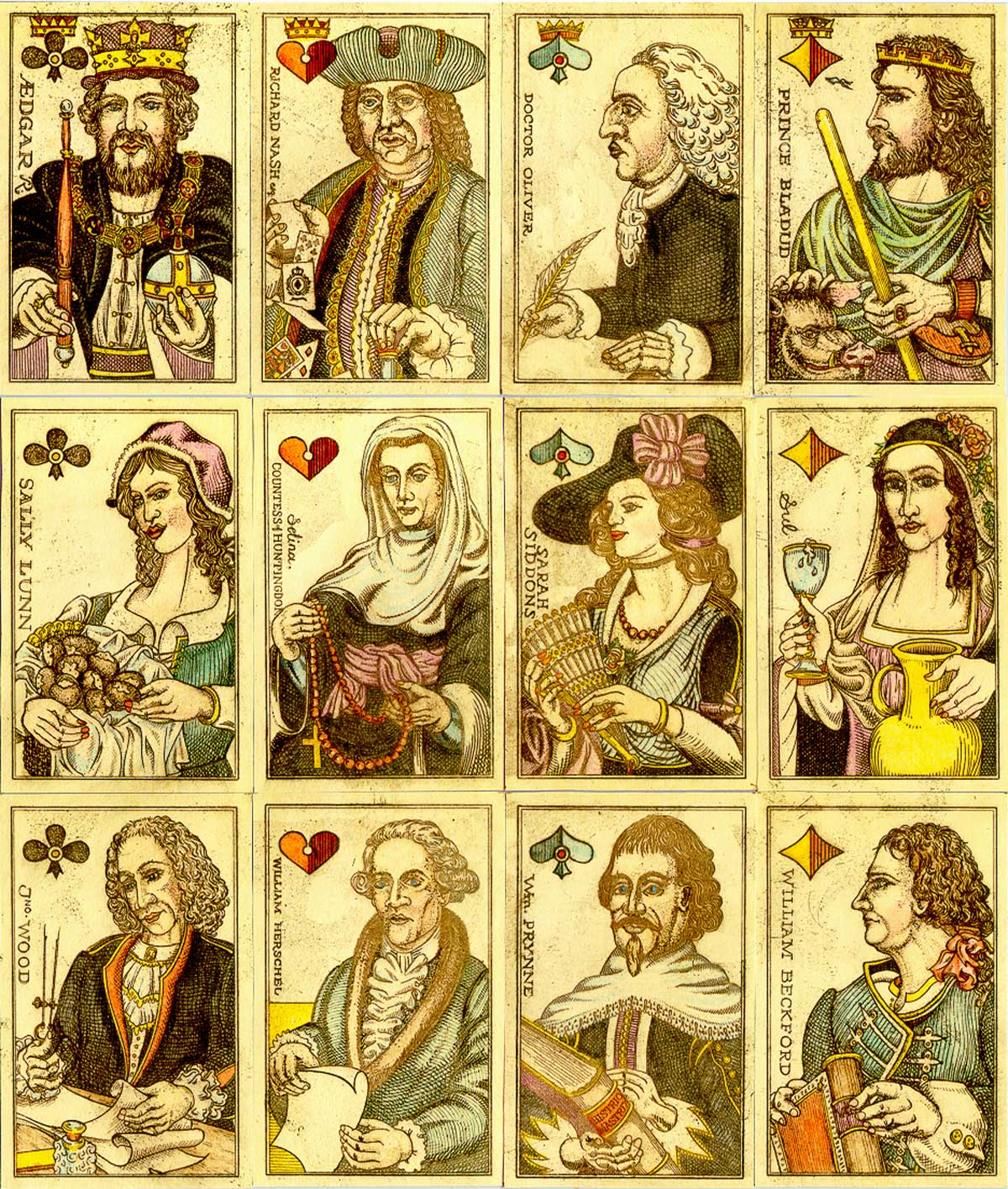 Notes and References:
Copyright: