Published May 03, 2005
Updated June 08, 2022
Heraclio Fournier S.A.
Founded in 1868, today it is part of Cartamundi.
In 1868 Heraclio Fournier González (1849-1916), descendant of renowned master printers of Paris, founded a small playing card factory in Vitoria, Spain. The workshops were originally located in Plaza Nueva where he trialled new printing methods and achieved success with the quality of his playing cards. On his death the business was managed by his nephew Félix Alfaro Fournier (1895–1989) who began the Fournier Playing Card collection (Museo Fournier de Naipes) which is based at Diputación Foral de Álava. Today the playing card business is part of Cartamundi. A history of the company can be found on their website: www.nhfournier.es►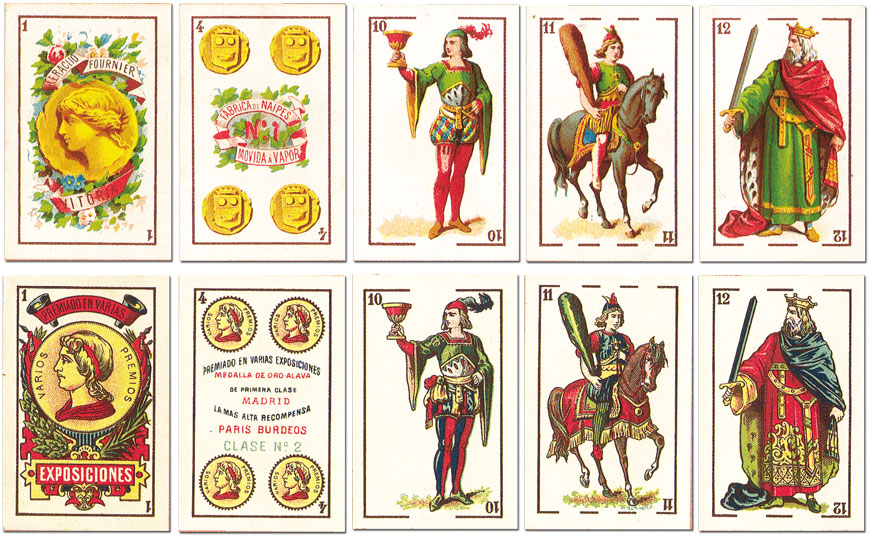 ---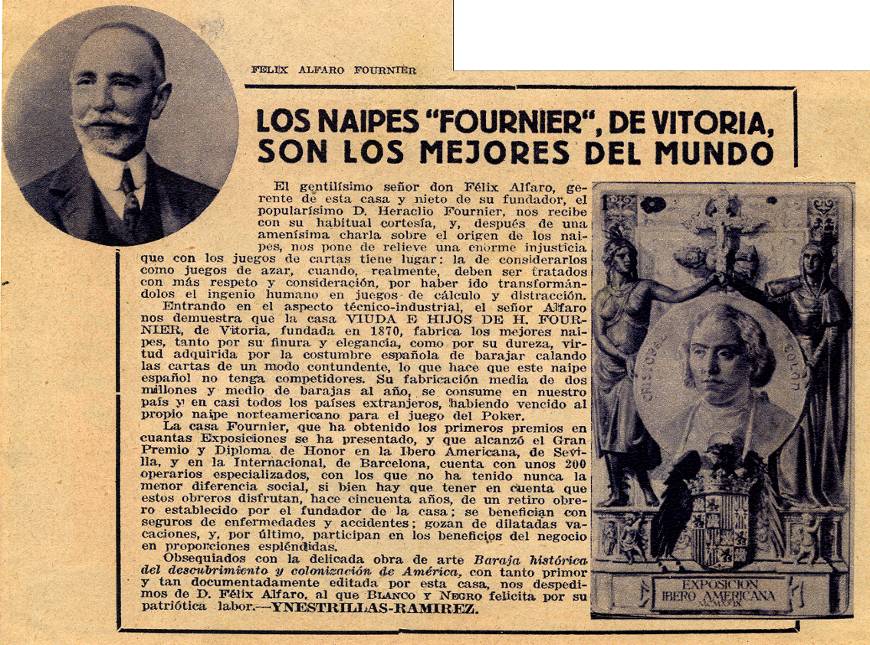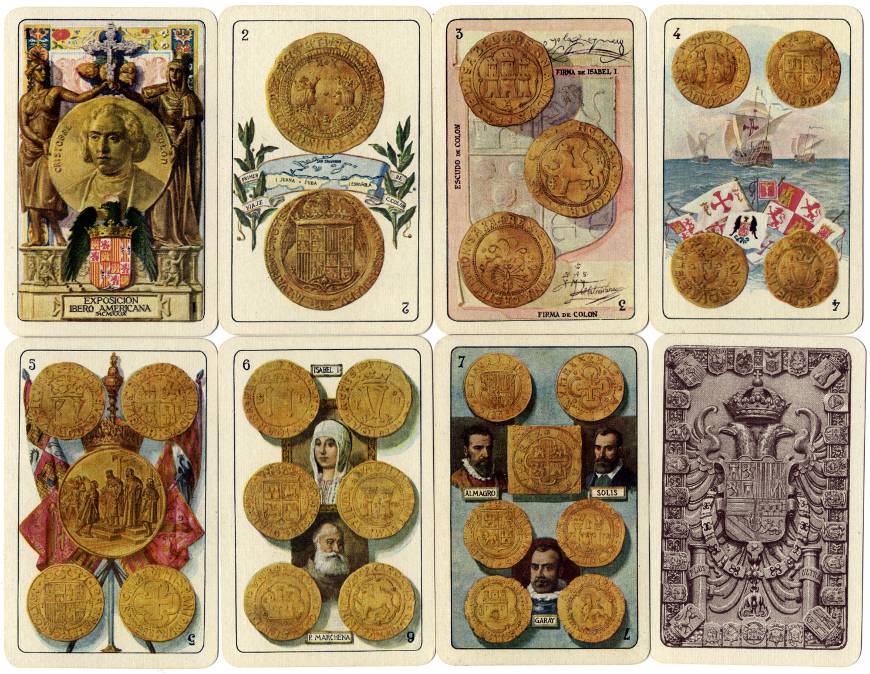 Fournier at its best...
---
Inside the Fournier playing card factory in Vitoria, Spain...
See Online Catalogue of the Museo Fournier de Naipes de Álava►
Member since February 01, 1996
View Articles
Curator and editor of the World of Playing Cards since 1996. He is a former committee member of the IPCS and was graphics editor of The Playing-Card journal for many years. He has lived at various times in Chile, England and Wales and is currently living in Extremadura, Spain. Simon's first limited edition pack of playing cards was a replica of a seventeenth century traditional English pack, which he produced from woodblocks and stencils.