Austrian Cartomancy Cards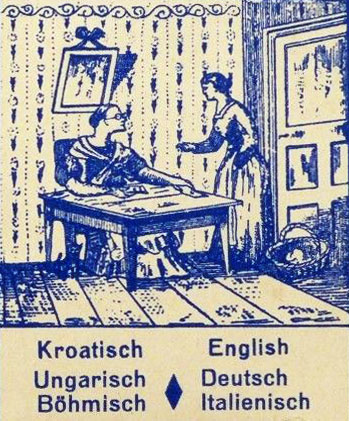 During the 19th century a system of fortune telling arose in Europe using unnumbered, pictorial cards depicting popular imagery with subtitles in several languages. These cards continue to be sold today under various names such as Sehr Feine Aufschlagkarten, Fortune Telling Cards, Gypsy Fortune Telling, Zigeuner or Biedermeier Cartomancy Cards. Many seem to have originated in Austria, but they also emanate from Germany and Hungary.
These oracle cards contain several images that were originally seen as vignettes in earlier divination games as well as cartomancy sets devised by Lenormand and her successors, but the whole repertoire has become a distinctive tradition with unique images and a format of its own. They are not the same as Le Jeu du Destin or the Parlour Sibyl. The cards are unnumbered and do not contain playing card insets as the Lenormand type do. The images, which may serve to facilitate clairvoyance or just for light-hearted readings, are allegorical and evocative, presented in a popular style: Hope is a woman with an anchor, Fidelity shows a dog by his master's grave. Inconstancy in the earlier sets, showing a man and a woman quarrelling, is replaced with Constancy, an all-seeing eye (Das Auge Gottes / Oko Boží) in editions by Piatnik published in Vienna and Budapest.
Hegenauer "Aufschlagkarten" Fortune Telling Cards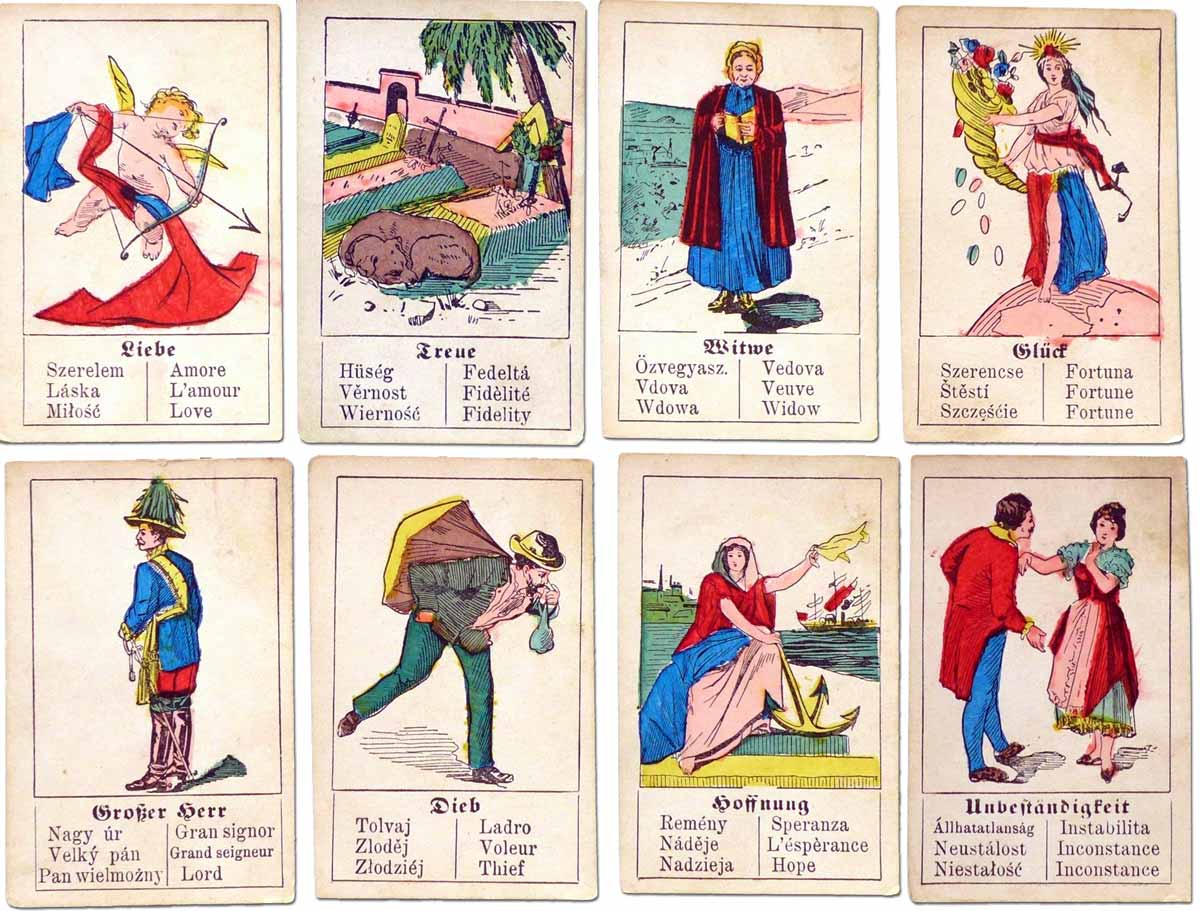 Piatnik "Sehr Feine Aufschlagkarten" Fortune Telling Cards Nr.1

Piatnik "Biedermeier" Fortune Telling Cards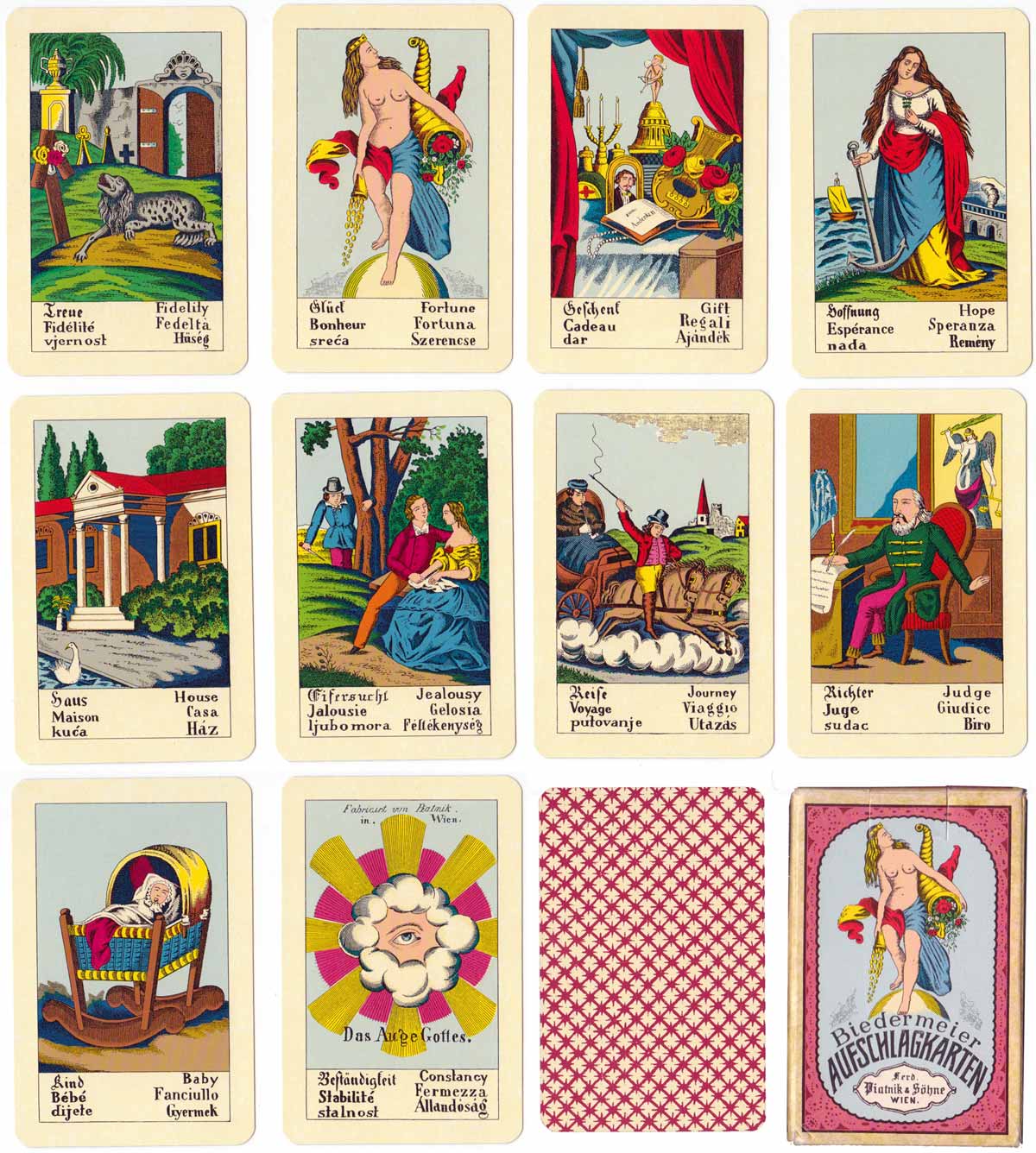 The oldest of the unnumbered Austrian Cartomancy sets contain only 32 cards, like the 32-card decks used by the gypsys, but over time more cards were added reflecting more of life's situations or states of mind, so there are decks with 32, 36, and 52 cards. See also the Art-Deco Fortune Telling deck by Piatnik→
Hungarian Fortune Telling Cards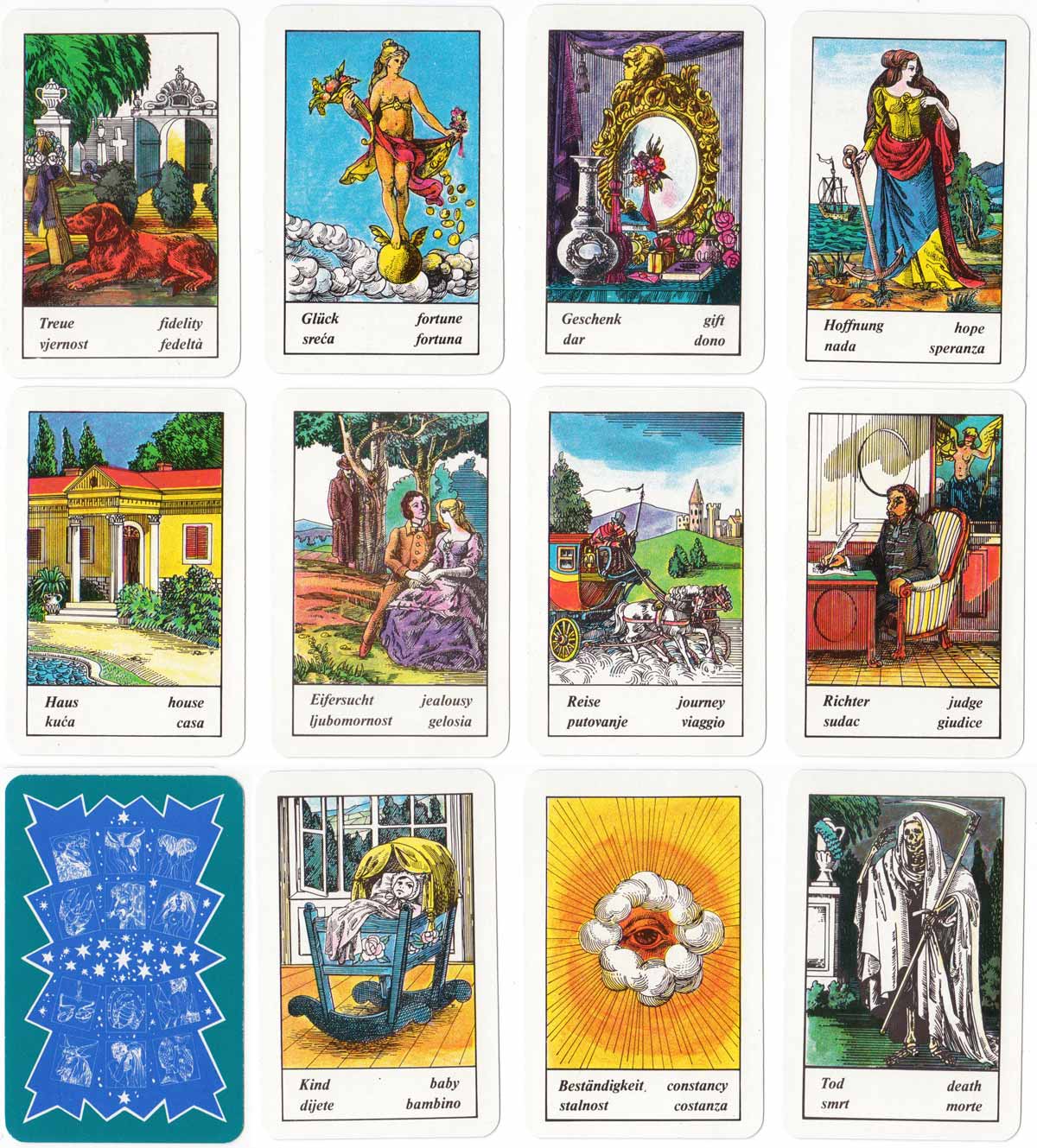 Piatnik "Zigeuner" Fortune Telling Cards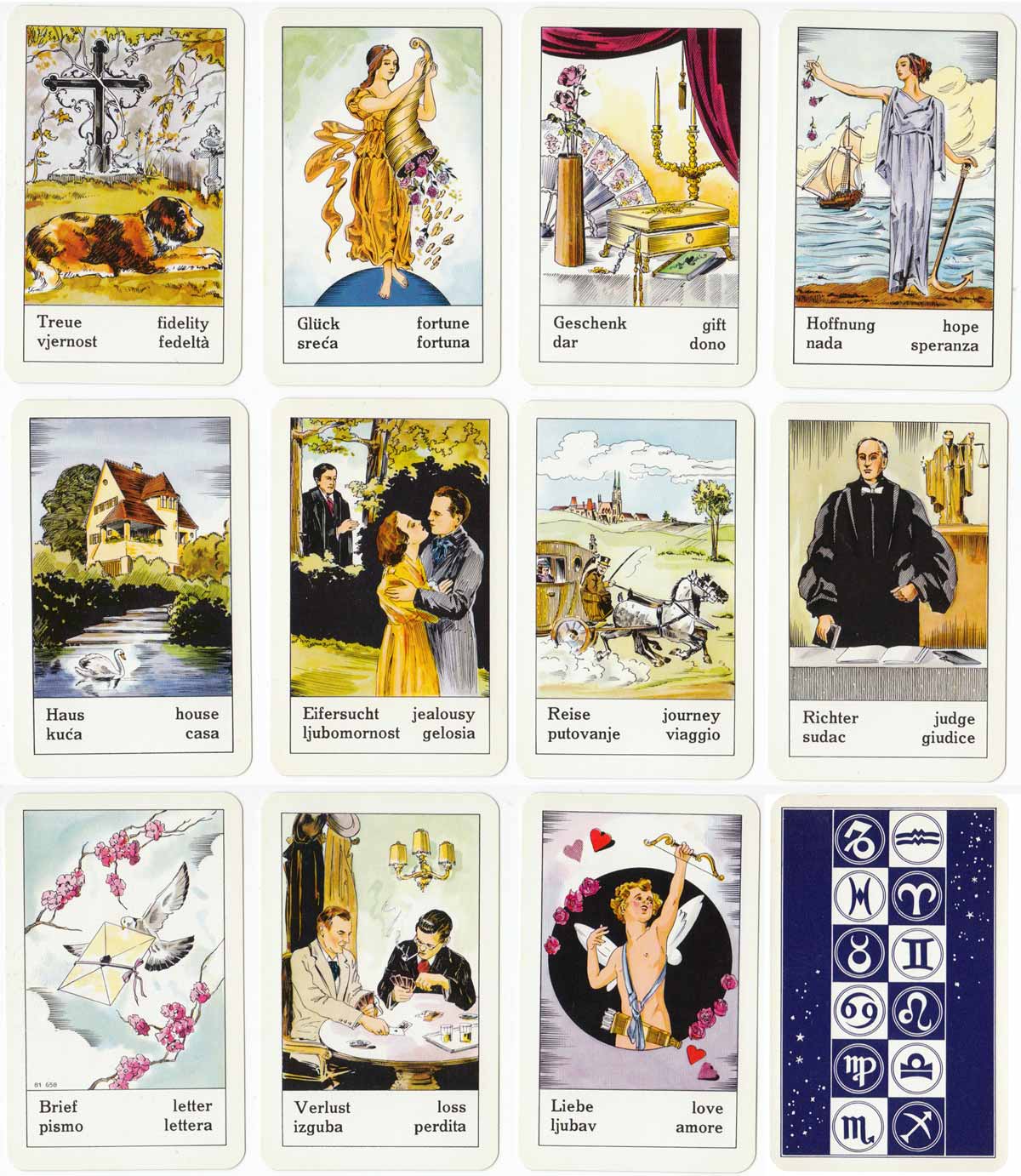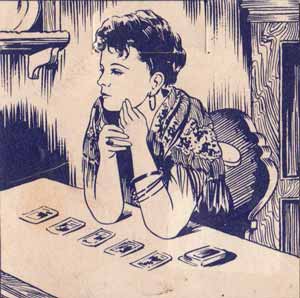 See also the Art-Deco Fortune Telling deck published by Piatnik→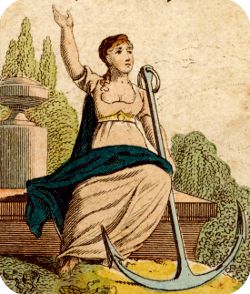 German Fortune Telling Cards - a possible source
A 36-card deck of German-suited Fortune Telling cards published by Industrie Comptoir, Leipzig c.1818, has inscriptions in German and Polish. There are no miniature playing cards inside the design, but instead the German suit symbols. Similarly, another example was published in c.1830 (below). Although these cards have suit symbols and a court hierarchy, the vignettes on the numeral cards are in many instances forerunners of the fortune telling cards shown above. It is likely that the Lenormand type cards also share the same common ancestry and derive from late 18th century cards but have evolved into different styles.