B. Dondorf: Wahrsage-Karten
Dondorf's varied range of playing cards and card games includes a Fortune-Telling set which is sometimes named after the French fortune teller Madame Lenormand. These iconic fortune-telling images were first devised for 19th century card readers, and are here re-drawn and printed in chromolithography by B. Dondorf. Two different versions exist. In one version an explanatory verse is printed at the top of each card; the other version has a miniature playing card at the top.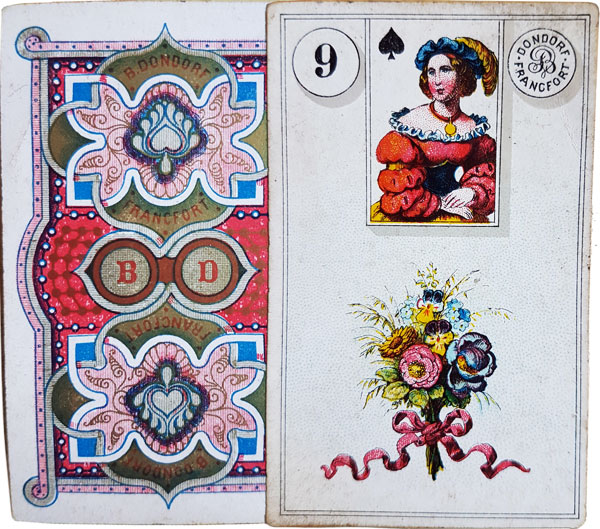 Lenormand cards have always been popular. They read in a very practical everyday way, gypsy-style. There's less room for interpretation, their reading style is very direct. There's no metaphysical or psychological layer, the way there is with Tarot. They were published in French as "Cartes de Bonne Aventure". They are published today in a variety of languages and styles.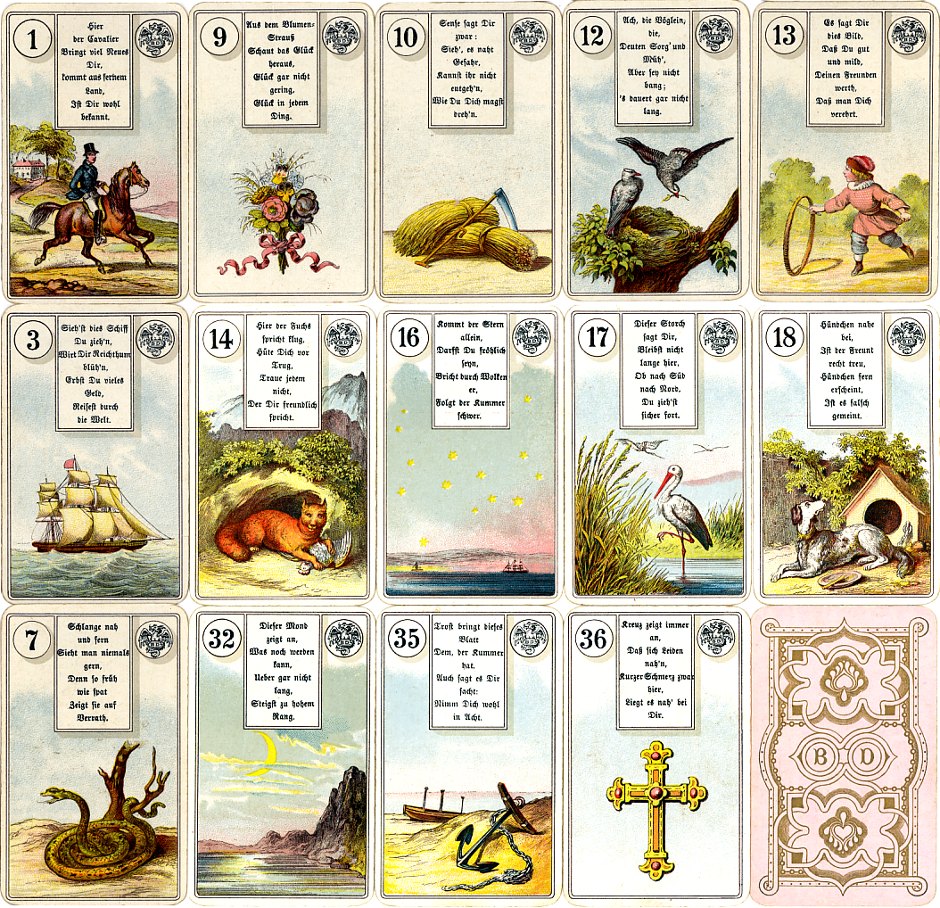 ---