Gath & Chaves, Ltd ~ (Importers) ~ Buenos Aires
The South American Stores (Gath and Chaves) Ltd.
Gath & Chaves Ltd opened in Buenos Aires in 1883 specialising in gentleman's clothing imported from Europe, in the style of Macy's or Harrod's. The entrepreneurs Alfredo Gath (1852-1936) and Lorenzo Chaves (1854-1932) had interests in different parts in the world. Over the years the firm prospered and over 30 regional branches were opened with a legion of employees, which grew into one of the leading department stores in Argentina. A wide range of goods were sold, from hats and lingerie to gramophone records and playing-cards. Playing cards were imported from leading European manufacturers including De la Rue and Grimaud. A branch was also opened in Santiago (Chile) in 1910. The store finally closed its doors in 1974.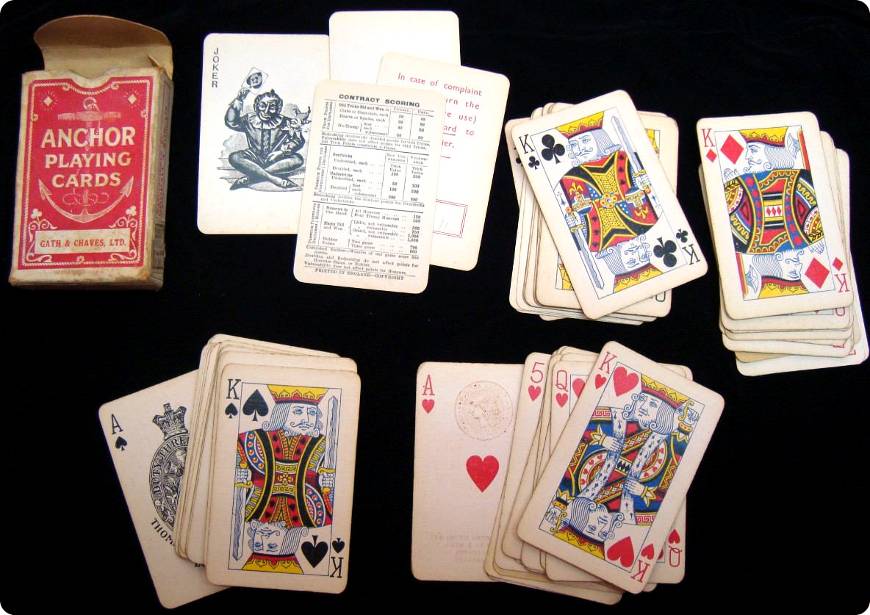 During this period other large department stores operated in Buenos Aires and many of these stocked imported playing cards. See also: Fló Hermanos • Bertrand Domec • Casa Jacobo Peuser • Casa Escasany • Harrods • Julio Laje