History of Playing Cards - 3
Card playing enjoyed at all levels of society
The gambler in the gaming house or tavern... unrestrained in his ardour for the game. If he wins, he continues playing; if he loses he plays again.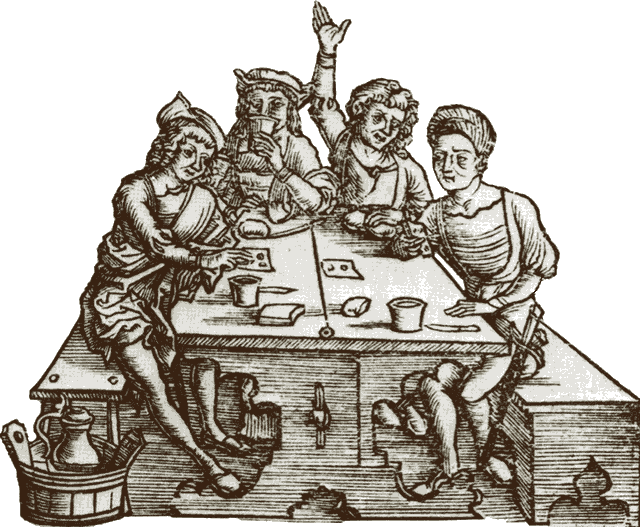 laying cards tend to serve two distinct purposes: gambling or the playing of games of skill. Their introduction provided a new alternative to more intellectual games such as chess and draughts, or games of luck such as dice and knuckle bones. They also provided a new way of telling fortunes or performing sleight of hand.
In many gambling games cards are used as a randomising device, like dice or a roulette wheel. The rules usually remain relatively simple: there may or may not be a banker. In games of skill the chance element is reduced. By means of devices such as bidding, capturing, collecting and melding, and more sophisticated rules, skill becomes more decisive.
Evidently both kinds of game existed in Europe since the first introduction of playing cards. Prohibitions of card playing and denunciations by preachers demonstrate their widespread use for gambling. It was a pastime that attracted card sharps, gamblers, cheats, swashbucklers and rogues... living by their wits. The emotional outbursts and bad behaviour upon losing were seen as immoral. Sir Thomas More, in his novel "Utopia" (1516) wrote that "wine tauernes, ale houses, and tipling houses, with so many noughty lewde and unlawfull games, as dice, cardes, tables tennyes, bolles, coytes" were the mothers of thieves. He preferred chess, music and good conversation.
However, instances of playing cards being used for games of skill are also recorded, as well as instances of moralising, allegory and representations of the social hierarchy…
It might not come as a surprise, in the light of the above, to learn that playing cards were also a medium for fine art. Since the late 14th century, hand-painted or illuminated, luxury playing cards were produced in artists' workshops for wealthy clients, reflecting the elegant lives they led, and used for display or as a conversation piece, rather than for actual play. These cards were in a distinct class from the ordinary ones which were condemned or banned by the authorities, who reckoned that the greed and avarice concomitant with gambling gave rise to idleness, moral corruption or social disorder.
The case could also be made that altruism, forbearance and etiquette during play might cause good mental states to arise.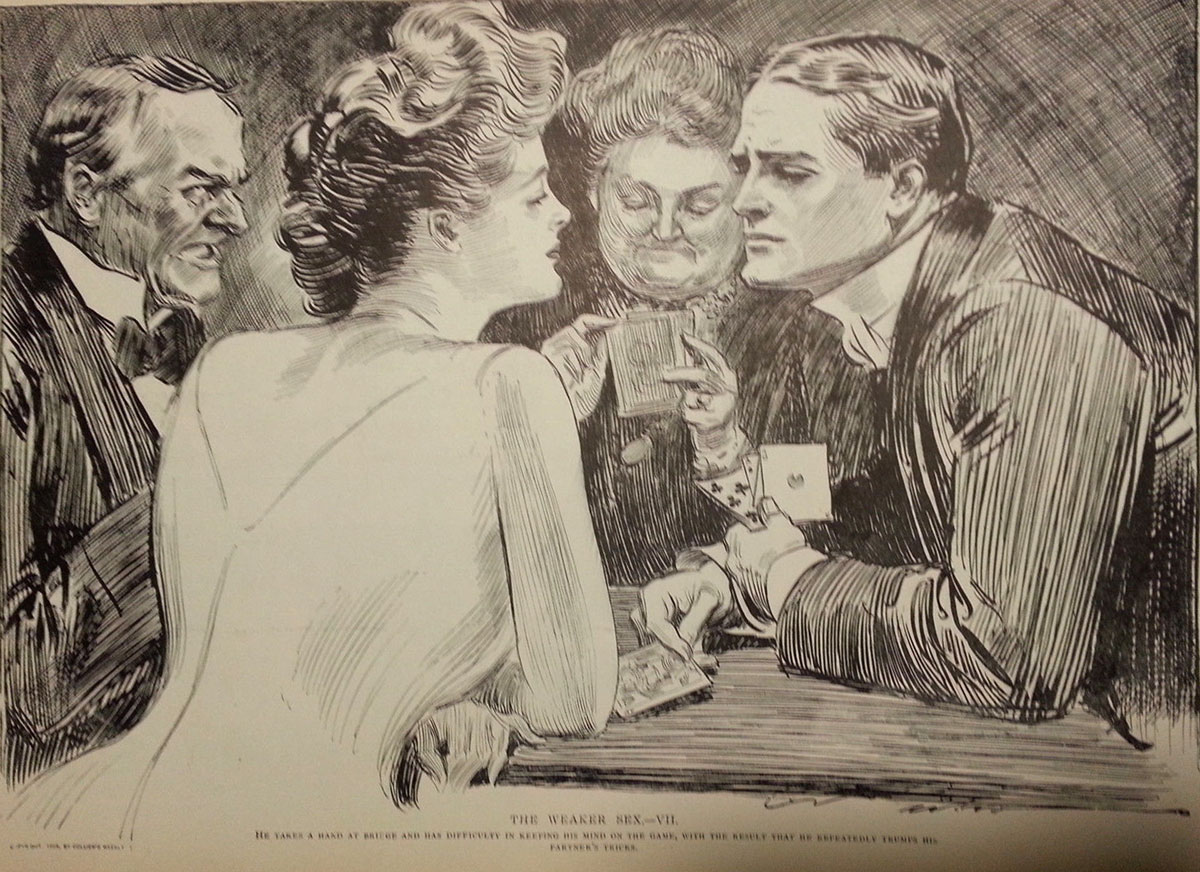 Playing cards themselves are not necessarily the root cause of any moral decline, although the may facilitate it. The mental states and associated behaviour of the players is the real issue. Hence today we have the notion of "responsible gambling".
With the availability of new technology around the world it has become easier to gamble than ever before. Trends in online gaming and gambling have been changing over the years. Apps and mobile technology available today can make placing a bet as easy as a few swipes of a smartphone screen. The following are just a few of the trends you should watch out for in the coming year read more →