A Concise History of Playing-cards
Playing Cards are believed to have originated in China and then spread to India and Persia. From Persia they are believed to have spread to Egypt during the era of Mamluk control, and from there into Europe through both the Italian and Iberian peninsulas during the second half of the 14th century. Thus, European playing cards appear to have an Islamic derivation. Some of the earliest surviving packs were hand painted works of art which were expensive and affordable only by wealthy patrons such as dukes or emperors.
But you can play card games with any old pack so as demand increased new, cheaper methods of production were discovered so that playing cards became available for everyone...
The history of playing cards in popular art is fascinating and has a long tradition. This section is an online tutorial covering the early history of playing cards. You will learn about the following topics: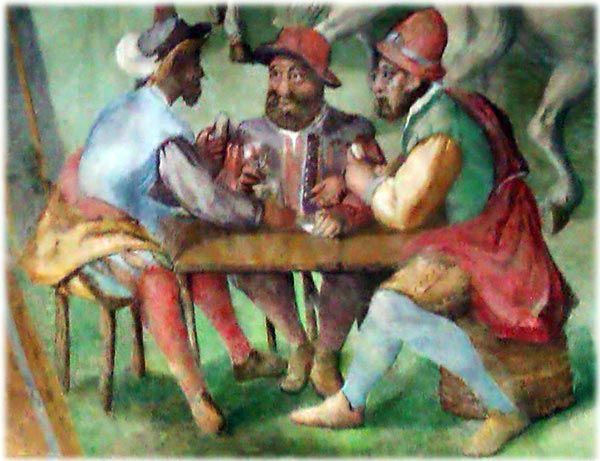 At the end there will be a quiz to consolidate your knowledge.
---