Origins of Taxation on Spanish Playing Cards
The Spanish playing card monopoly was first established in 1543. It was divided into several regions including Aragon, Toledo, Castile, Seville as well as Mexico and 'New Spain'. Leases for these respective monopolies were awarded on a competitive basis to the highest bidder and subject to strict controls. Lease holders also enjoyed the protection of laws governing the playing card monopolies, which included the outlawing of contraband playing cards and protection against Moors, Turks, Pirates, Corsairs and enemies of the Catholic Faith. Manufacturers were required to sell their packs of playing cards at prices controlled by law. Whilst the different regional monopolies were subject to different fiscal and administrative regimes, it is not clear whether any regional differences existed in the style or design of the playing cards themselves.
Sevilla, XVII Century
Examples of sixteenth century Spanish playing cards manufactured in Seville with distinctive designs were unearthed in Peru during archaeological excavations, click here. These were similar to cards printed by Francisco Flores. However, these early cards bear no resemblance to the seventeenth century cards produced in Seville which are shown below: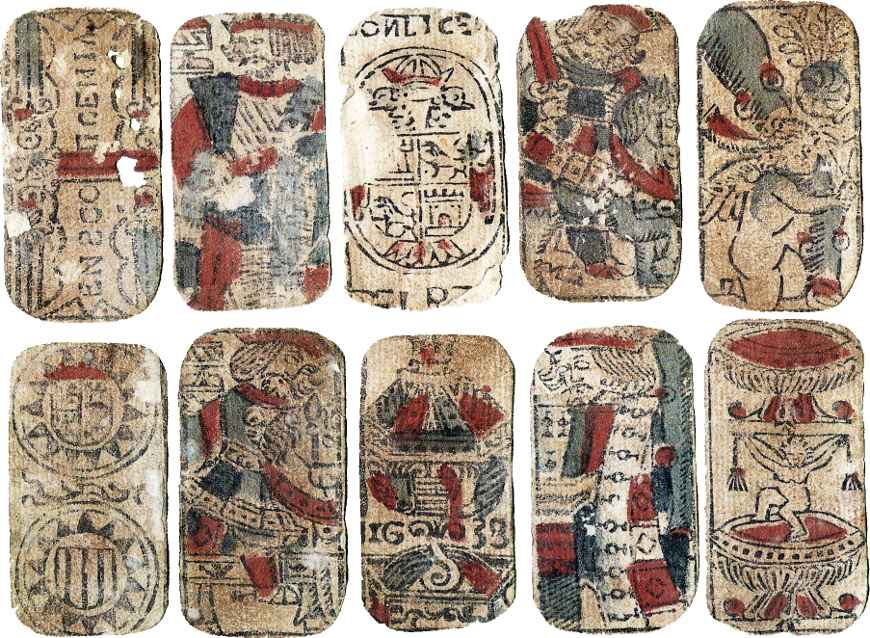 Revenues from the Seville playing card monopoly, which also included Granada and the Canary Isles, reached twelve million maravedis when it was acquired by Francisco de Zayas for a ten year tenure. Cards made in Seville during this period have official signatures on certain cards as proof of taxes paid to the treasury.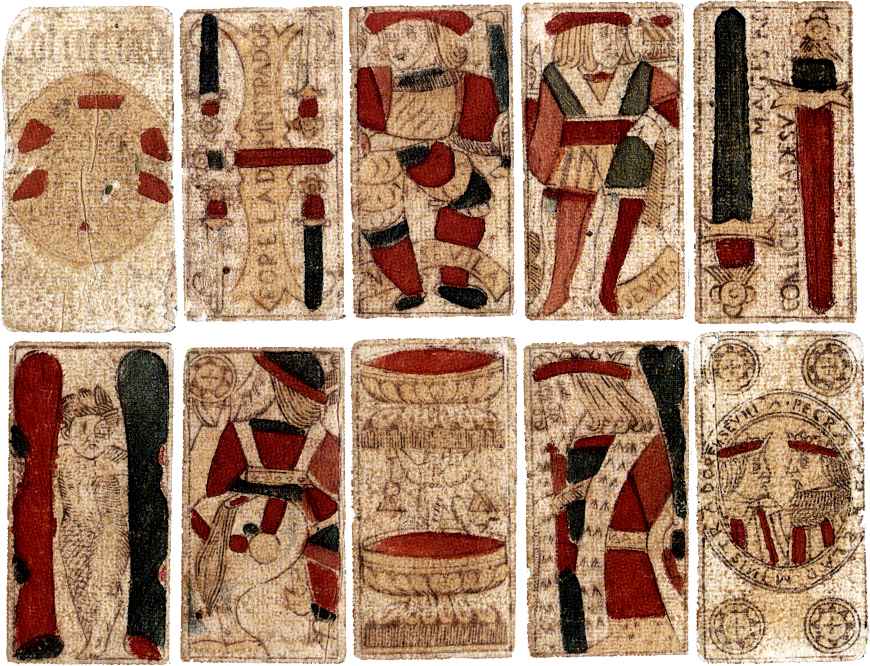 Seville was a favoured location by gamblers read more →
---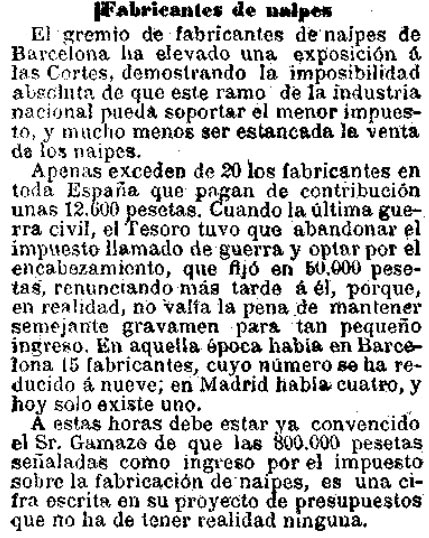 References: Agudo Ruiz, Juan de Dios: Los Naipes en España, Diputación Foral de Álava, 2000
Member since February 01, 1996
View Articles
Curator and editor of the World of Playing Cards since 1996.