Cromy Club, Cromy Rioja S.A., Parque Industrial de La Rioja, Argentina, 1983-1995
Cromy card games, collectible cards and miniature figures were an undoubted success of the 80s, providing endless hours of fun and pleasure to children without the need for computers or play stations. Similar to Super Trumps and other Quartet series, the games featured mythological, legendary or scary monsters, fantasy or science fiction heroes, popular cartoon characters, animals, cars and so on including a range of titles more likely to appeal to girls. Cromy was the largest company of this type in Argentina at that time.

The firm closed down in 1995, leaving behind a legacy of popular games and fond memories. Some titles have been continued by successor companies Cromos S.A. and Panini. They are still popular, the old titles evoking nostalgia amongst former players who still collect the original games: Batman, Terminator, Silver Hawks, Football teams, Formula 1, Power Rangers, Walt Disney titles and many others.
The card games are remembered for having provided wholesome and educational entertainment for young people, developing gamesmanship, pattern recognition, classification skills and hours of fun. Follow the links below to see some examples: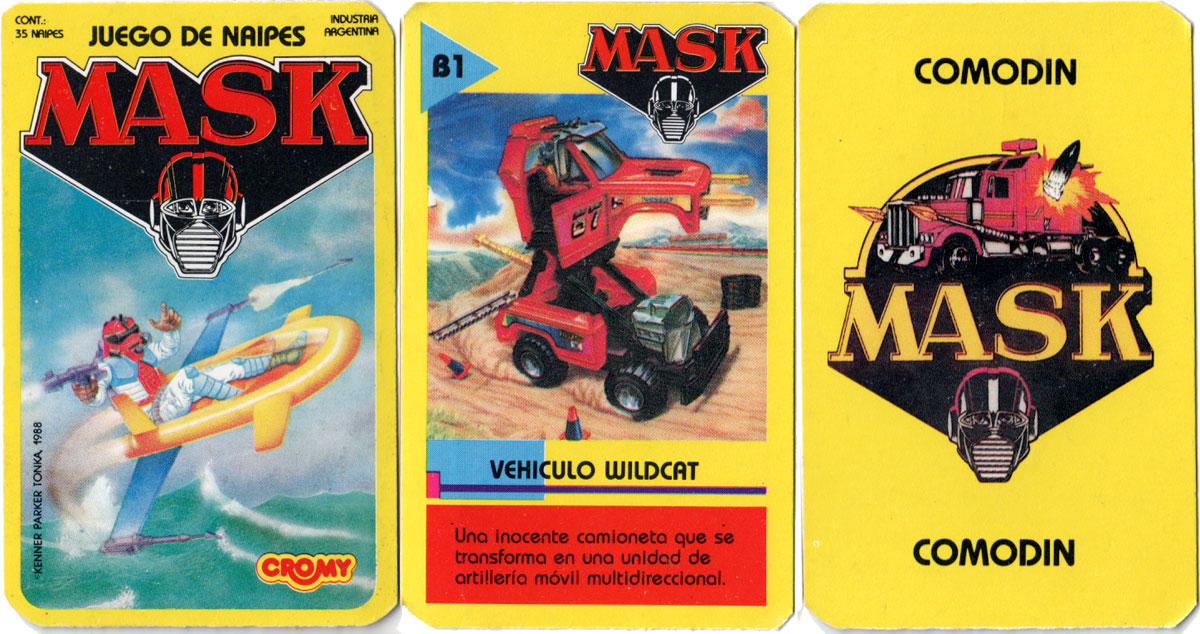 ---